Multiple Site Slip Testing
Are you are responsible for floor safety at more than one property?
Slips, Trips and Falls are the number one cause of non-fatal injury to the employee and 50% of all public accidents are recorded as slips or trips. The cost to society is estimated to be over £1 billion.

With a problem of this scale it is vital that slips, trips and falls are managed effectively, in terms of safety to pedestrians, managing claims defensibility and controlling the associated costs.

If you are responsible for floor safety at more than one property, SlipTest offer a bespoke, central reporting system, called SlipTest InSight.

InSight was designed to help our customers track and compare slip risk and performance across multiple sites at the easy click of a button. The system is accessed through an online portal via the SlipTest website and all reports on the dashboard are laid out in a simple traffic light system.

The reports highlight the number of sites that fall into each risk category in both and wet and dry conditions. This allows areas of concern to be easily recognised and means you can quickly get a feel for performance across your entire portfolio.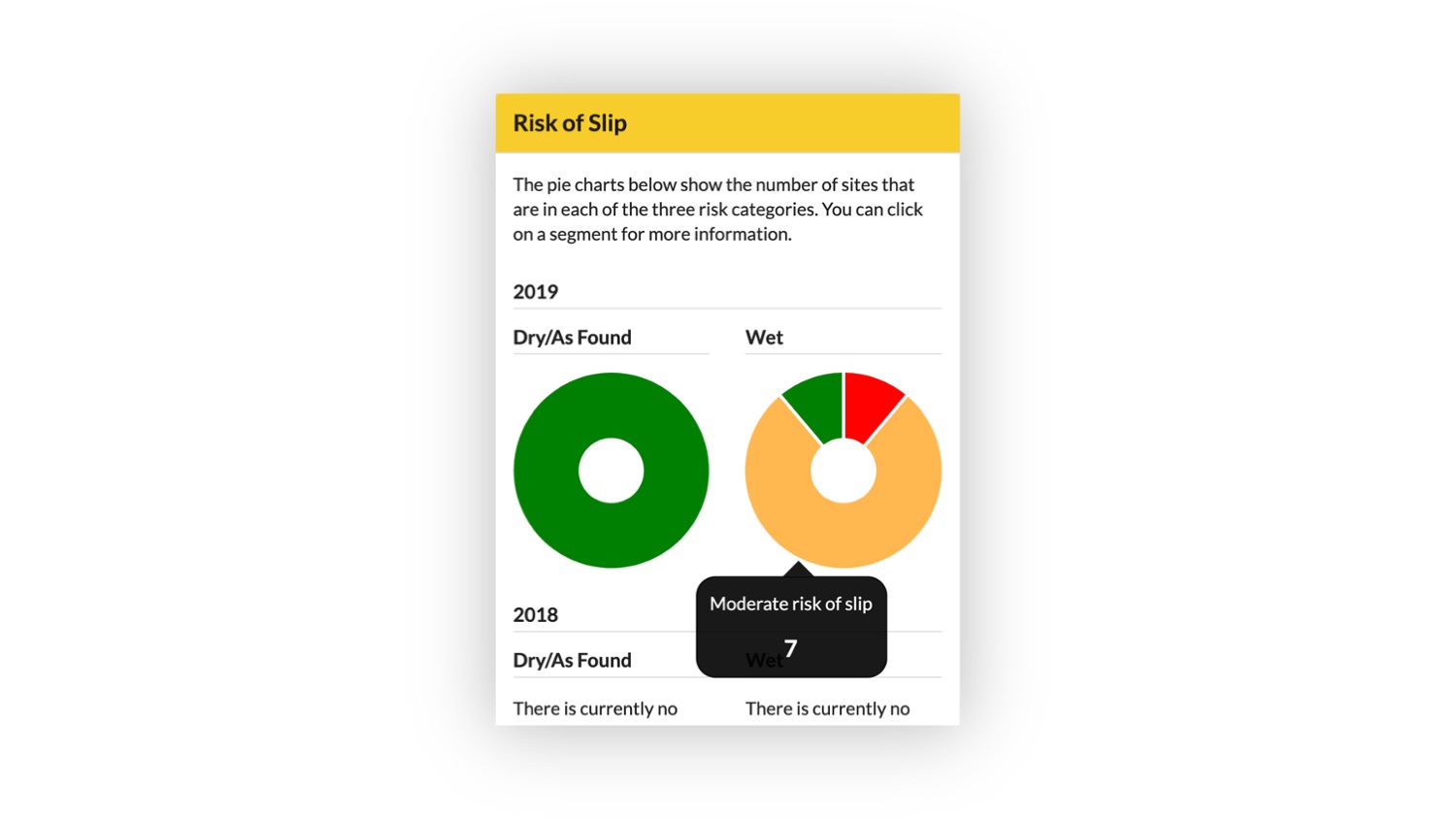 Manage your Slip Risk data
The data accessed via the InSight system will allow you to benchmark each of your sites against one another enabling you to share best practice to achieve positive results, monitor the impact of cleaning regimes and reduces the need to apply expensive (and often ineffective) temporary measures, such as floor treatments. Reports visually display regional performance and will allow you to look at how various floor types are performing. Once data builds, we can draw up comparisons with previous periods, monitor trends and demonstrate improvements. This is particularly important to prove that a robust slip management plan is in place to measure and manage your slip risk.

This data helps to clearly demonstrates you are fulfilling your compliance and duty of care requirements, helps you to secure mitigation funding and helps you achieve reductions on your insurance policy.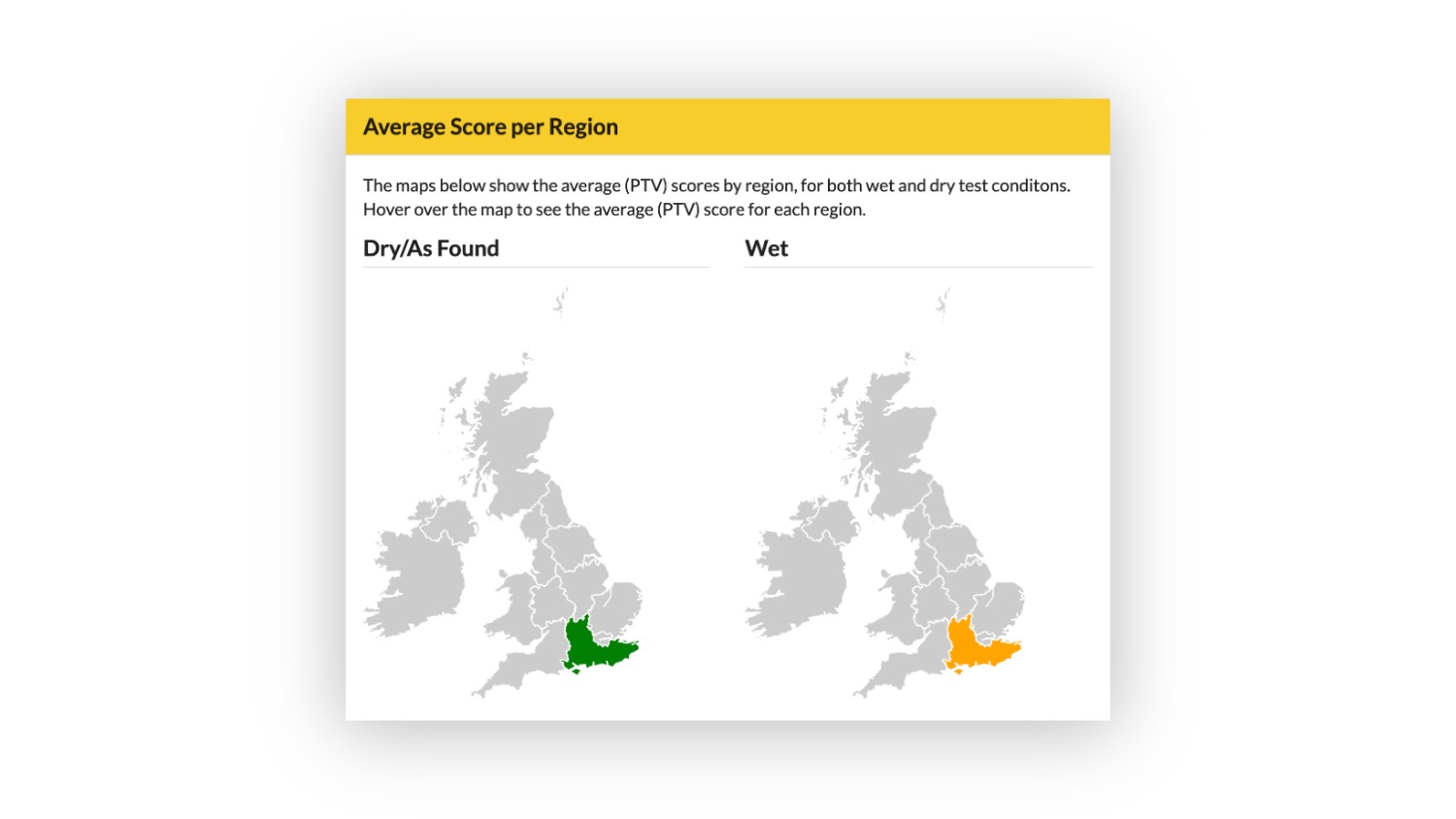 SlipTest have many years of experience of rolling out their service to multiple locations throughout the UK. In accordance with our strict Environmental Policy, we minimise harmful emissions with careful geographical planning and deliver a first–class customer experience.